Rancangan dan Asesmen Sistem Manajemen Risiko PT Rafi Pompa Energi
Keywords:
Risk, Risk Management, Enterprise Risk Management
Abstract
PT Rafi Pompa Energi is a vendor company that was founded in 2017 in the South Jakarta area with relatively low risk management practices and has the potential to result in the company's operational failure. Therefore, the aim of this qualitative research is to design and assess the PT Rafi Pompa Energi Risk Management System using ISO 31000: 2018 guidelines. Based on the assessment that has been carried out, it identifies 31 corporate risks derived from four categories; financial risk, operational risk, strategic risk, and externality risk, with the results showing that 16 risks are high risk, 11 risks are moderate risk, and the remaining 4 risks are low risk. Therefore, it is necessary to have risk treatment plan as soon as possible for assessed corporate risks in order to minimize losses for PT Rafi Pompa Energi.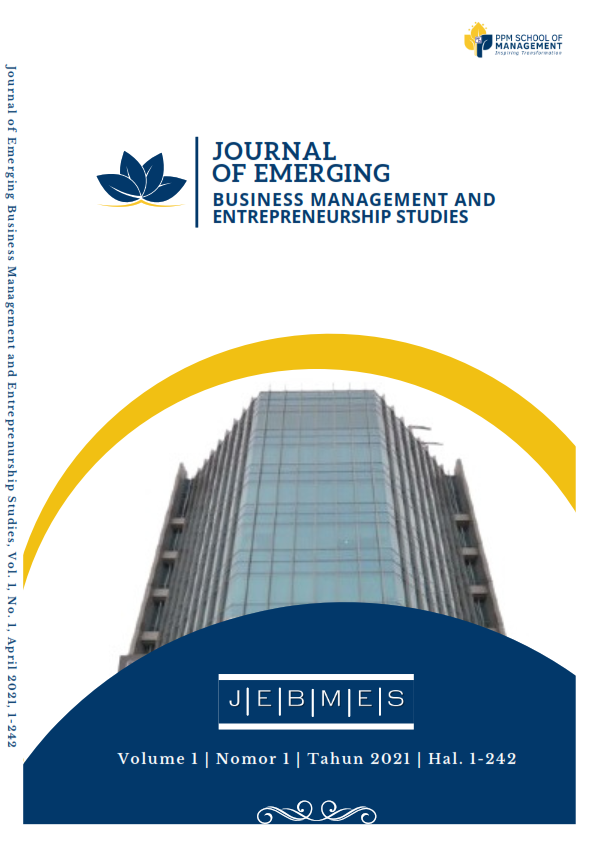 Downloads
How to Cite
Utari, N. A. D. ., & Prasetyo, A. H. . (2021). Rancangan dan Asesmen Sistem Manajemen Risiko PT Rafi Pompa Energi. Journal of Emerging Business Management and Entrepreneurship Studies, 1(1), 102–118. https://doi.org/10.34149/jebmes.v1i1.10